| | |
| --- | --- |
| Name | dcss:brainstorm:tiles: higher_resolutions |
| Summary | Higher resolutions waste a lot of window real-estate that could be constructively used. For example by making all "tabs" visible at all times. |
| Further information | I'm adding this page per evktalo's request here: https://crawl.develz.org/mantis/view.php?id=2586#c8627. |
| Added by | wesleyshaver |
| Added on | 2010-9-16 |
I've attached a screenshot of a mockup showing how the menus could be expanded. I took the screenshot of the crawl window with a desktop resolution of 1920×1200. I think there's enough space that this mockup would work with non-widescreen resolutions as well. I've always envied the "creature list" in ASCII… this shows how you could see it in tiles without hiding the item list.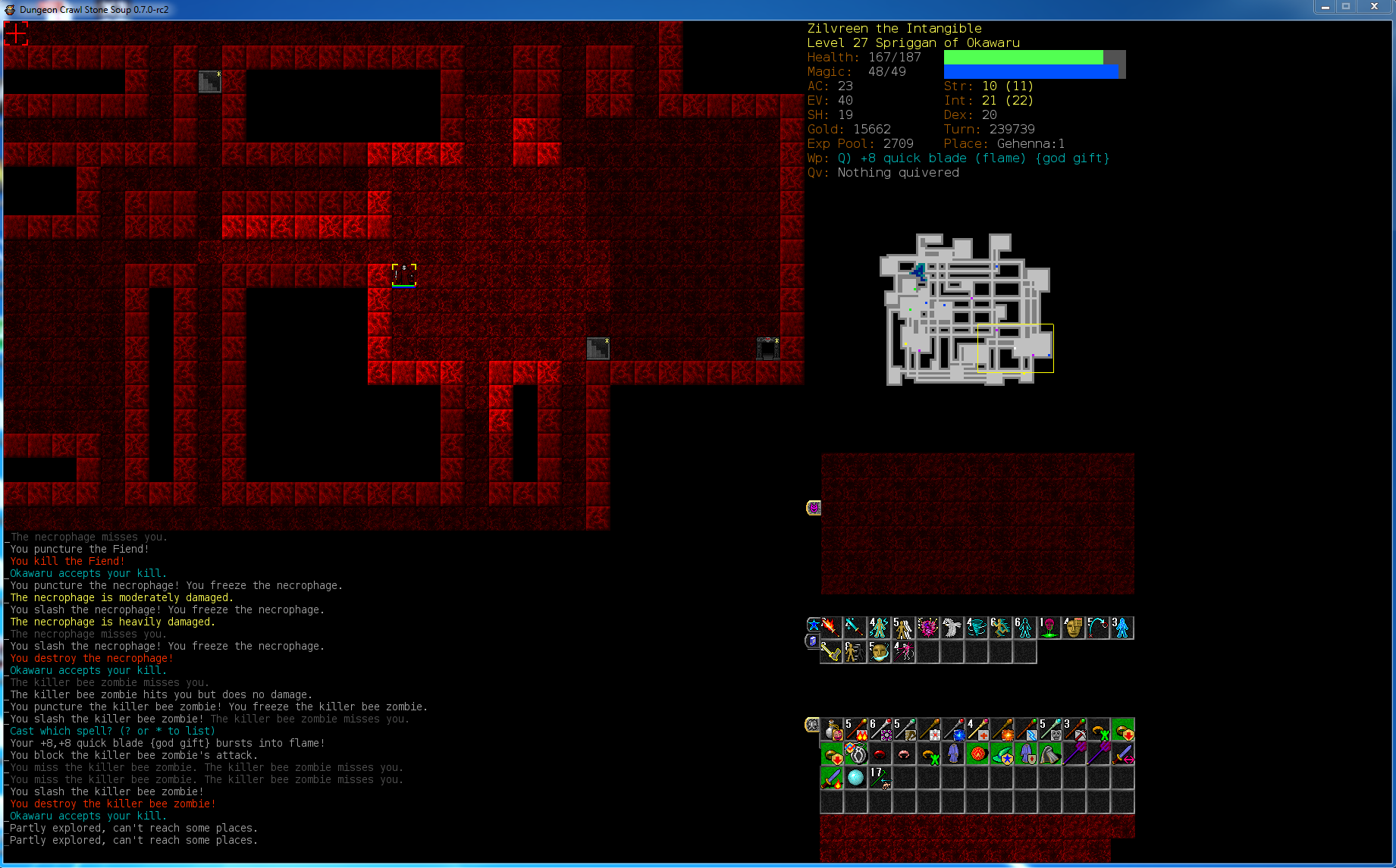 Your implementation is better than my suggestion. It looks great! Thanks a lot. — wesleyshaver 2010-12-25 15:07